Discover the World of Unique Creative Eyewear: A Brand for the Young and Dynamic
Kaven Posted on June 28 2023
Discover the World of Unique Creative Eyewear: A Brand for the Young and Dynamic
Welcome, fellow eyewear enthusiasts! If you're looking for a truly one-of-a-kind experience in accessorizing your peepers, you've come to the right place. We pride ourselves on being a unique creative eyewear brand that's ready to make waves in the industry. So, what's the secret sauce to our special blend of eyewear magic? We're glad you asked! Let's dive in and explore the world of our spectacular eyewear designs.
Colorful, Original, and Designed for You
Why blend in when you can stand out? Our eyewear collection is all about bringing color and originality to the forefront. We believe that your glasses should be an extension of your personality, a way to showcase your individual style and flair. That's why we've crafted each of our frames with love, care, and a whole lot of pizzazz!
We're not just talking about the standard black, brown, or tortoiseshell here. Oh no, our collection boasts a kaleidoscope of colors, patterns, and textures - from bold and vibrant hues to more subtle and sophisticated shades. And don't worry, we haven't forgotten about the classics. We've put our own spin on them to give you something truly unique.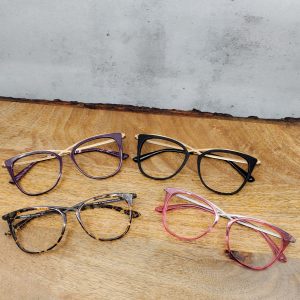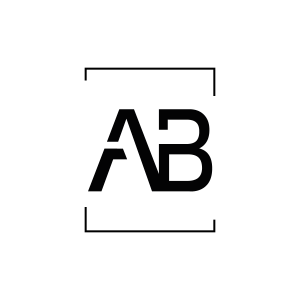 A Brand for the Young and Dynamic Crowd
We get it. You're young, you're dynamic, and you're ready to take on the world. That's why our brand is tailor-made for people like you. We're all about embracing the energy and enthusiasm of youth, and we want our eyewear to reflect that.
Our designs cater to those who are unafraid to step outside the box, those who are ready to make a statement, and those who are passionate about self-expression. So, what are you waiting for? It's time to join the ranks of our fearless eyewear revolution!
Not Just for the Everyday - We're Here for Professionals Too!
But wait, there's more! Our eyewear isn't just for the everyday fashionista. We also cater to the needs of professionals looking to add a touch of creativity to their work wardrobe. From architects and designers to artists and entrepreneurs, our eyewear is designed to help you make a lasting impression wherever you go.
We understand that in the world of business, making a statement is critical. Our professional collection perfectly balances style, sophistication, and innovation. With our unique creative eyewear, you'll look the part and feel the part too.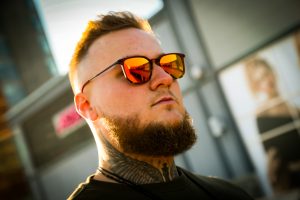 Are you a retailer searching for a fresh, exciting eyewear brand guaranteed to turn heads? Look no further! We want to collaborate with like-minded retailers who share our passion for creative and original designs. We believe that together, we can bring our exceptional eyewear to the masses and redefine the industry as we know it.
So, if you're ready to join our mission and bring a burst of colour and creativity to your shelves, let's talk! We can't wait to see where this journey takes us.
Ready to Discover Your Perfect Pair?
There you have it, folks! A glimpse into our world of unique creative eyewear, designed with you in mind. We hope we've piqued your interest and inspired you to explore our collection further. Remember, life's too short for ordinary eyewear. So, why not take a walk on the wild side and discover the perfect pair that genuinely speaks to your one-of-a-kind style?
Stay tuned for more updates, style tips, and behind-the-scenes looks at our creative process. In the meantime, don't forget to tag us in your eyewear adventures using #UniquelyCreativeEyewear. We can't wait to see how you rock our designs!
Until next time, happy accessorizing!