Discover Our New Framework Colour and Step up Your Eyewear Game This Summer!
Kaven Posted on July 10 2023
Discover Our New Framework Colour and Step Up Your Eyewear Game This Summer!
It's summertime, and suitable eyeglasses can make your summer bright and cheerful. If you want to add flair to your summer look, you can now do it with our new framework colours! We are thrilled to announce that we have revamped our original models and introduced some exciting new combinations. In this blog post, we will discuss the details of our new models. Keep reading to learn how to upgrade your eyewear game and walk confidently in style this summer!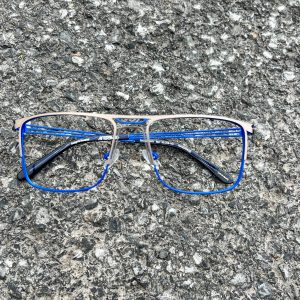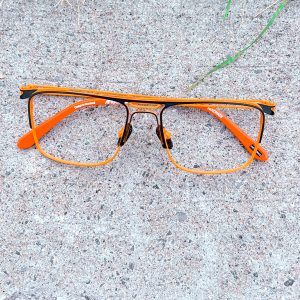 Stainless Steel Nose Pads for Comfort
We understand how uncomfortable winter metal nose pads can get in the summer heat. Therefore, we have switched and introduced stainless steel nose pads covered with silicon for extra comfort. This will ensure that your glasses stay on your face and do not move around during outdoor activities. With our new design, you can also easily switch up your nose pads, providing multiple wearing options for a more customized fit every time you put them on.
Classic Look with a Twist
If you are one of those people that love timeless designs, our new vibrant dark red and black combo is perfect for you! With these beautiful glass frames, you can keep your classic look but add a pop of colour. The edges are versatile and pair well with casual or dressy outfits, making them an excellent choice for work and play. You can strut your style in confidence, knowing that your eyewear adds a touch of sophistication to your overall look.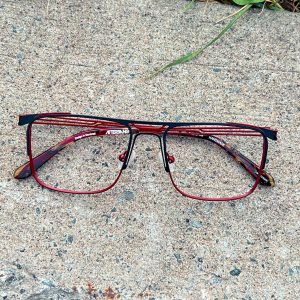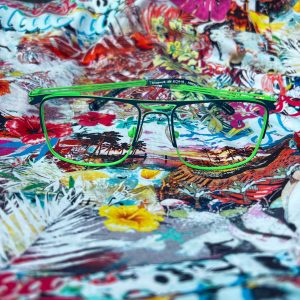 Catch Every Eye with Neon Green and Navy Combo
If you are a trendsetter who loves to be noticed, our neon green and navy combo is for you. They are bright, bold and the perfect combination to catch everyone's attention. You can wear them all summer, experimenting with different outfits and styles to keep your eyewear fresh and exciting. If you seek an eyewear model that speaks to your unique personality and makes you stand out, this is the right combo for you.
In conclusion, our new framework colours offer opticians and eyewear enthusiasts an exciting way of upgrading their eyewear game. From the classic to the bold and trendsetting, we have something for everyone's taste. The stainless steel nose pads provide extra comfort and functionality, and the new colour combinations will help you stand out from the crowd. Our unique framework colours are perfect if you want to add a touch of spirit to your summer fashion. So why wait? Get your hands on our collection, and put your best foot forward. Walk confidently in your new glasses, radiating summer vibes and making a bold statement wherever you go. Happy Shopping!