Don't Stop: The Eyewear Model Revolutionizing Fashion
Kaven Posted on August 14 2023
Don't Stop: The Eyewear Model Revolutionizing Fashion
Welcome to a world where fashion meets innovation, style transcends boundaries, and eyewear expresses your unique personality. Get into the spotlight with the Don't Stop model - the game-changer making waves in the fashion industry.
If you refuse to settle for ordinary and crave a fashion statement that genuinely stands out, then the Don't Stop eyewear model is your ultimate companion. This masterpiece of design combines luxury, creativity, and a touch of audacity to create an unparalleled look.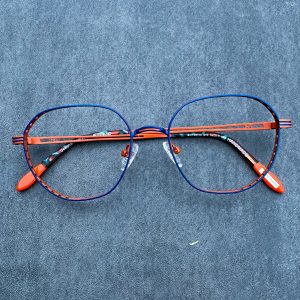 Let's start with the aesthetics. The Don't Stop model boasts a 14k gold plating color that radiates opulence. It's not just eyewear; it's a shimmering piece of art that adorns your face, turning heads wherever you go. And if gold isn't your thing, fear not! The Don't Stop model also comes in vibrant shades of orange and blue, allowing you to unleash your inner fashion maverick.
But the uniqueness of the Don't Stop model doesn't stop there. This eyewear masterpiece features custom temple and front molding, giving it a bespoke look that sets it apart from anything else on the market. It's like having a tailor-made suit for your eyes, ensuring that every time you wear it, you exude an air of exclusivity and individuality.
Now, let's talk about quality. The Don't Stop model is crafted using surgical stainless steel, guaranteeing durability and longevity. This eyewear isn't just a fleeting trend; it's a lifelong investment in style and substance. You deserve nothing but the best, and the Don't Stop model delivers just that.
But here's where things get exciting - the exclusivity. The Don't Stop model is not mass-produced; it's a limited edition. Only 300 pieces exist in the entire world. Can you imagine owning a piece of fashion history that only a select few will ever possess? And if that's not enough, the first model to bear the company's logo on the temple is an absolute collector's item. This is your chance to be a fashion trailblazer, securing your place at the forefront of style.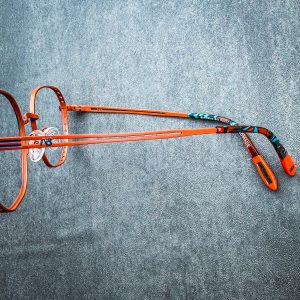 So, fashion-forward individuals, take note! The Don't Stop eyewear model is here to redefine your style game. It's a symphony of luxury, creativity, and unparalleled craftsmanship. Step into the limelight, make a statement and tell the world that you won't settle for anything less than extraordinary.
But remember, exclusivity like this doesn't last forever. So, grab your chance to own a piece of fashion history before it's too late.