The Eye-Opening Trends of Back-to-School Eyewear 2023
Kaven Posted on August 29 2023
The Eye-Opening Trends of Back-to-School Eyewear 2023
Gather round, spectacle spectators! It's time to peep at the eyewear fashion trends that will make this back-to-school season a sight for sore eyes. If you think glasses are just for seeing, you're about as wrong as socks with sandals. They're the cherry on top of your style sundae, the exclamation mark at the end of your fashion statement!
Now, let's talk trends. This fall, we're seeing a revival of classic shapes with a twist, think rectangles getting friendly with ovals, and squares flirting with circles. And colors? Oh, honey, it's all about the autumnal hues: think rich browns, deep blues, and vibrant oranges.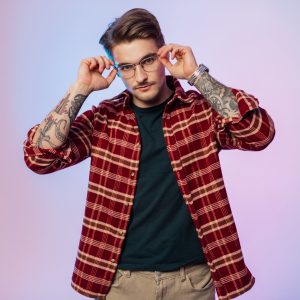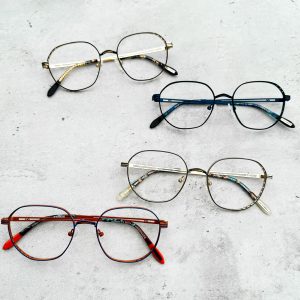 First off, let's set our sights on the Don't Stop model from the afterbang collection. This is not your grandma's pair of glasses. With its fashion-forward octagonal shape, it's as if geometry and style had a baby and named it "Don't Stop". This frame is the epitome of funky aesthetics, versatile enough to match your Monday mood or your Friday vibe.
Last but by no means least, we have Legend. This oversized model is like the cool kid on the block who doesn't try to be cool; it just is. With its unique temple design, it's like wearing architecture on your face. Legend doesn't just frame your eyes; it frames your personality, giving you that je ne sais quoi that will make the hallway your runway.
So, there you have it, folks! Your comprehensive guide to looking spec-tacular this back-to-school season. Remember, glasses aren't just for improving your vision; they're for improving your fashion-vision. So, go forth, my bespectacled brethren, and conquer the world one stylish pair of glasses at a time!